It's Sunday Morning, the Pastor gets up and introduces a missionary couple who are taking the service today. You're excited, you love hearing stories about God moving in all different parts of the world!
The couple get up to introduce themselves- you notice they're in the same style clothes as you, they speak exactly the same and you are convinced you recognise them. They start to explain where they are serving the Lord, you nod your head because you feel like you know the place they are talking about, in fact, you feel like you've been to the place they are talking about. They flick on the first slide of their PowerPoint and you look at it bewildered. The missionary couple are here to share about how they are serving the Lord in your hometown, their hometown?!
Has this ever happened in your church before? I'd confidentally say it hasn't (and if it has I want to meet and thank your Pastor for being awesome!)
When you hear the word missionary what do you think of? For me I think of people off in a distant land who live in extreme poverty and share the Gospel with poor, sick, hungry people. In my head they're usually carrying a cute little african baby or holding the hand of an elderly person. They are the heroes of the faith. They are the ones we base our kids stories on or whose lives we do a Bible study on. We love hearing their stories but deep down we're kind of glad God hasn't called us to such extreme levels of faith, sacrifice and surrender.
Oh, this is a little awkward. We appear to have ripped a few pages out of our Bible if this is our viewpoint. We've bought into the lie that missionaries are 'special' types of Christians, they are more holier and better equipped to share Jesus than the rest of us. However, the truth is when we become Christians, we become missionaries. All of us. Every single person.
Mark 16:15 Jesus tells believers to: "Go into all the world and preach the good news to all creation." It is important we realise this is a command, not a suggestion.
We are all called to Go– Go out your front door, meet the people in your area, in your school, at work, on the bus, shopping at Tescos, walking their dog on the beach…[the list is endless] and we are all called to preach the good news– tell people about what Jesus has done in your life, why he came to die, why you are following him, why they should follow him. You can do this in all kinds of ways- you don't need to stand at a street corner and preach at people (however, God may ask you to do that!) Can we also note that Jesus doesn't add a little * at the end of this saying; "As long as you have went to Bible College, never messed up, know every scripture of by heart and are a super Christian."
I know too many Christians who see themselves as second class citizens in the church because they haven't went down the stereotypical Christian route in life of attending Bible College, leading a ministry, speaking from the front of church. They don't see themselves as qualified enough to tell people about Jesus. Emm… were the disciples qualified? Don't believe the lie that you cannot make an impact for the Kingdom. God has made each of us different and given each of us different giftings and abilities to use for his glory. Every Christian is called to be a missionary.
God may not have called you to Africa but he has called you to your local world – the area you live, the people you know, the places you go, the people you walk by daily; it is not a coincidence you are there. God has placed you there as a missionary. He wants you to live your daily life as a signpost to Jesus.
Will this be easy? No. Will it involve faith, sacrifice and surrender? Yes. Remember what Jesus said about anyone wanting to become a disciple? "If anyone would come after me, he must deny himself and take up his cross and follow me. For whoever wants to save his life will lose it, but whoever loses his life for me will find it." – Matthew 16:24-25 It's not always popular or accepted to be a follower of Jesus, it can be easy to hide our faith in our daily life and only reveal it when we are amongst other Christians or in a safe environment but Jesus died for more than that!
Our hearts should long to see people coming to saving faith in Jesus Christ and… guess what? God is sending us into the world to share that very message with all people; 'How, then, can they call on the one they have not believed in? And how can they believe in the one of whom they have not heard? And how can they hear without someone preaching to them?  And how can anyone preach unless they are sent? As it is written: 'How beautiful are the feet of those who bring good news!' -Romans 10:14-15
How do we do this? We become everyday missionaries (people who love Jesus and want to share him with others) and we see everywhere as our mission field:
At the supermarkets and shops
In the doctors, dentists, hospitals
On the sports field
At the school gate
In the classroom
Online
In the coffee shop
In the entertainment industry, the art world and theatres
On the buses, boats, planes and trains
In the pubs and clubs
On the streets
This list could go on forever…
This calling may seem terrifying and out of our comfort zone, but the greatest thing is, we are not called to do this on our own. Jesus promises to be with us; "I am with you always, to the very end of the age." -Matthew 28:20.
What a beautiful privilege it is to share about the One who has saved us from our sin and transformed our life. All believers have a story, a story that needs to be heard by others.
We are everyday missionaries.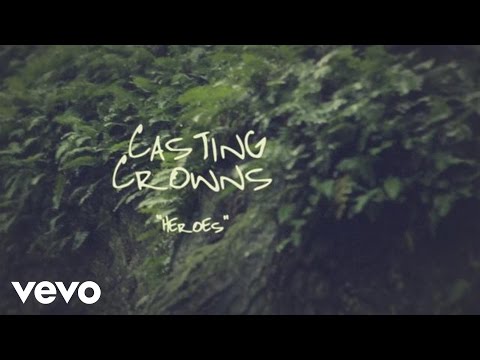 Where is your mission field? How many people could you reach with the Good News of Jesus if you actively lived out your missionary calling?